Attorney Profile
Richard T. Marshall
Richard T. Marshall, P.C.
5959 Gateway Blvd West, Suite 250
EI Paso, TX 79925-3316
Communication Center
Phone:(915) 779-6627
Email:[email protected]
Fax:(915) 779-6671
Website:(800) 221-4385
---
Richard Marshall is a veteran trial lawyer and a Certified Senior Advisor. His focus is upon the legal problems of senior citizens, both in litigation and in counseling. He has recovered substantial awards and settlements in medical malpractice and nursing home neglect and abuse claims. His firm provides full representation at all levels of litigation, both individually and through a network of associated counsel throughout Texas. Richard Marshall also provides legal counsel for senior clients in financial planning, retirement trusts, powers of attorney, directives to health care providers, guardian designations, burial instructions, and other planning documents. He represents clients in Probate Court in estate administrations, will probates, guardianships, and will contest litigation.
Current Employment Position(s):
Sole Practitioner
Areas Of Practice:
ge Discrimination
Elder Law
Estate Planning
Health & Health Care Law
Medical Malpractice
Nursing Home Abuse and Neglect
Probate & Estate Administration Products Liability Law
Trusts Wills
Financial Planning
Long Term Care Planning
Bar Admissions:
Texas, 1952
U.S. Court of Appeals 5th Circuit, 1966
U.S. Court of Appeals 10th Circuit, 1980
U.S. Supreme Court, 1959
Education:
Yale Law School, New Haven, Connecticut, 1951
J.D.
Cornell University, Ithaca, New York, 1948
B.S.
Major: Industrial & Labor Relations
Published Works:
"The Telling Opening Statement ", The Practical Lawyer, October, 1973″In the Wake of the Death Penalty Decisions", Texas Criminal Defense Lawyers Association, Fall, 1972
Representative Cases:
Salcedo v. El Paso Hosp. Dist., 659 S.W.2d 30 (Tex. 1983)
Honors and Awards:
Listed in Marquis – Who's Who in American Law
Who's Who in America
Professional Associations and Memberships:
Association of Trial Lawyers of America, Personal Injury Law Section, 1967 – 1968, Secretary Association of Trial Lawyers of America, 1969 – 1970,National SecretaryAssociation of Trial Lawyers of America, Environmental Law Section, 1970 – 1971, Secretary-TreasurerAssociation of Trial Lawyers of America, Family Law Litigation Section, 1971 – 1972, Vice Chairman
Association of Trial Lawyers of America,Commission on
ProfessionalResponsibility, Roscoe Pound Foundation,1979 – 1982
State Bar of Texas
El Paso Probate Bar Association
Society of Certified Senior Advisors
National Association of Charitable Estate Counselors
National Academy of Elder Law Attorneys
El Paso Bar Association
El Paso Trial Lawyers Association
Past President
El Paso Estate Planning Council
American Arbitration Association, 1968
Arbitrator
Past Employment Positions:
El Paso Trial Lawyers Review, Editor, 1973 – 1980
Languages:
Spanish
French
Birth Information:
May 17, 1925, New York, New York, United States of America
---
The above is not legal advice. That can only come from a qualified attorney who is familiar with all the facts and circumstances of a particular, specific case and the relevant law.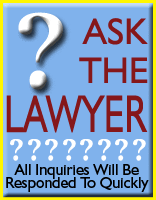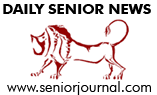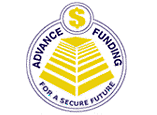 USEFUL INFORMATION
Legal Dictionary
Texas Resources
Statute of Limitations